Discography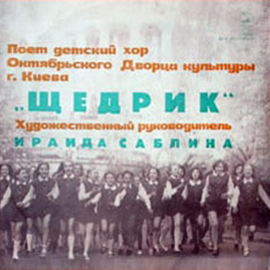 This record will introduce you to the Kyiv Children's Choir Studio "Shchedryk" of the October Palace of Culture. Studio "Schedryk", created in 1971, all these years has been in constant searches, discoveries, doubts and, of course, in hard work. Repertoire, style of performance, unified psychological mood of the choir members - all these are important tasks, and while solving them, an interesting children's collective developed. Much has already been achieved, but new and more difficult tasks are emerging, and this is the key to the creative growth of "Shchedryk".
"Shchedryk" is one of many modern children's choral studios, which have already become traditional "steps" in the complex of musical education of children. Solfeggio lessons and playing an instrument, numerous choir rehearsals, summer camp and creative trips to friends in other choir studios - these are examples of students' activities. The choir, led by a team of like-minded conductors, united by a common method and a common creative and educational focus, has reached true professionalism.
This is primarily manifested in the repertoire, which convincingly speaks of the interests of the participating boys. Choristers are also attracted to modern choral music by Soviet composers, in particular Ukrainian (from pioneer songs to complex cantata-oratorio works), works by ancient masters, as well as songs of various peoples of the world. They strive to understand a wide range of life phenomena through the musical imagery of their works, to recreate the pictures of the past from today's positions. So, for example, a lively interest in the work of modern Ukrainian composers, the desire to solve complex performance tasks led Shchedryk to Lesya Dychko's cantata "Solar Circle" ("Sonyachne kolo"). Written as a delicate musical watercolor, the cantata required a deep dive into the world of natural images, into the world of the author's perception of these images. Here they have to face the game of imagination, as well as the complexity of world perception, and the originality of the vision. This piece is complex in terms of intonation, harmonic language and timbre colors. For the "Shchedryk" choristers, these problems did not become a symbol of "inaccessibility", but rather a difficult path to the heights of artistic skill full of attractive overcoming. The choir worked long and hard on L. Dychko's work, carefully preserving the subtle author's touches of the choral score. The performance of "Solar circle" became a convincing answer to the debatable question - whether this work is understandable for boys, whether it is accessible for a children's choir...
Shchedryk reveals a lot of interesting sound and timbre discoveries when they sing a cantata. The quality of the choral sound is breathtaking: sometimes sonorous and saturated, then transparent and light, which so accurately conveys the musical "Pictures of Nature" - the shine of the sun, fresh fragrant breath.
The technical skill of the choir is natural and organic, because each chorister understands their task, imagines how the piece should sound and what means of expressiveness in singing, what "giving" of the soul can achieve this. Therefore, at the rehearsals of the choir, which are very intense and also exciting, the leaders strive to achieve independent decisions. Therefore, there is always an atmosphere of lively interest, inner activity and immediacy, without which the creative work of a modern artistic team, especially children's, is simply unthinkable. Children's choral studio "Shchedryk" has embarked on a beautiful, albeit difficult, path of performing creativity. Achieved successes are a serious claim for the future, full of new searches, anxieties and the joy of discoveries. So let this future be happy and generous for Shchedryk!"
L. Bas, 1974.
L. Dychko
"Solar circle"
SPRING
1. "White granddad and a boy"
2. "Spring"
3. "Spring song"
SUMMER
4. "Sun riders"
5. "Golden streams. Game"
FALL
6. "Blue shoes"
7. "A cuckoo on a viburnum"
8. "Morning concert"
WINTER
9. "New Year's month"

V. Rubin
"Po bukvari"

H. Struve
"Bird cherry"

R. Kofman
"Ballad of the wind"

R. Boiko
"There, the sky is illuminated"

"Vesna nasha"
(Ukrainian folk song /ar. by N. Vatsadze)

A. Svieshnikov
"Glory!"

V. Solovyov-Sedoi
"Nightingales"

B. Snetkov
"Above sea blue"
---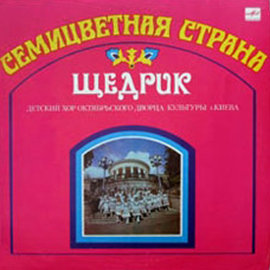 "Children's choral art is experiencing a period of rapid prosperity in our country. Choir studios are emerging one after another, concert hall posters are full of notices about the performances of the best of them, Soviet composers are more and more willing to work in the field of children's choral music, knowing that their works will find enthusiastic and qualified performers.
Against the background of the colorful panorama of children's choral groups, those of them who conduct an unceasing creative search, who are not limited by the usual repertoire framework, carefully polish their performance skills, realizing children's choral art as an integral and essential part of the national musical culture, stand out. Speaking at the plenum of the Union of Composers of the USSR dedicated to choral art (1984), T.M. Khrennikov named the Shchedryk Exemplary Children's Choir of the October Palace of Culture in Kyiv among several of the best choral groups that have achieved "amazing results" in choral art.
The "Shchedryk" choir was created in 1971 by an experienced master of children's choral art and a bright conductor-performer Iryna Mykolaivna Sablina, who still manages this collective. Over the years of its existence, the choir has prepared and recorded on radio and television a huge number of works by classical composers, modern Soviet and foreign composers, as well as songs of peoples of the world.
"Shchedryk" was applauded in the best concert halls of Moscow and Leningrad, Riga and Tallinn, Minsk and Vilnius, Tbilisi and Yerevan, Sverdlovsk and Chelyabinsk, Lviv and Uzhhorod. "Shchedryk" concerts were broadcast on the Central Television and on the television of the countries of the Intervision system.
The press, which widely covers the activities of the Exemplary Children's Choir "Shchedryk", unanimously notes its bright creative originality, technical excellence, high vocal and choral skill, the breadth and careful consideration of the repertoire, as well as the impeccable taste of the artistic director of the choir, Iryna Sablina.
The third "independent" record of the "Schedryk" choir was recorded in April 1985 and includes works from different eras, countries and genres performed in the same year."
I. Pavlov, 1985.
J. S. Bach
"Aria"

L. Hassler
"Galliarda"

A. Lotti
Madrigal "Vere languores nostros"

G. Fauré
"Messe basse"
1. "Kyrie eleison"
2. "Sanctus"
3. "Benedictus"
4. "Agnus Dei"

"Doshchyk"
(Ukrainian folk song /ar. by R. Kofman)

"Dudaryk"
(Ukrainian folk song /ar. by M. Leontovych)

"The seven-color country"
(R. Kofman - O. Driz)
1. "The seven-color country"
2. "The cello"
3. "The deer garden"
4. "The clouds"
---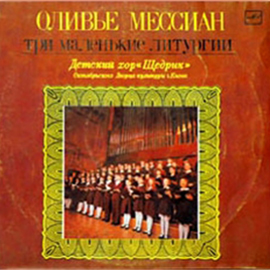 "The name of the outstanding French composer Olivier Messiaen is widely known in our country. Bold innovation and strong reliance on the traditions of French music, nobility and spirituality, colourful fantasy and humanity, rhythmic refinement and harmonic originality, freshness of melodic language and high ethical level of musical ideas - all this won Messiaen recognition from the Soviet listener. "The world of sounds created by Olivier Messiaen appears as a magical protected land, where everything is familiar, familiar changes its appearance, becoming a little mysterious. Unique originality always characterizes his works with their own atmosphere, some unusual poetic spirituality. And also: a bright and joyful worldview always dominates Messiaen's music, permeating his works." ("Soviet Music", 1982, No. 10).
"Three Little Liturgies of the Divine Presence" for choir, piano, celesta, vibraphone, Martenot waves, percussion and string orchestra were written by Olivier Messiaen in 1944. The author, who experienced the horrors of the Hitler concentration camp before that, created works of amazing freshness, imbued with a sense of freedom and light, merging with nature and the joy of being.
The Exemplary choir "Shchedryk" of the October Palace of Culture in Kyiv is one of the best children's choirs in the country, possessing a vividly individual artistic style. Led by Iryna Sablina since its founding (1970), the Shchedryk choir is interested in the works of various eras, styles and national schools, but with an absolute requirement: the music performed by children and for children must have a deep ideological and artistic meaning and be professional in the highest sense of the word.
The Shchedryk Choir and its leader I. M. Sablina conduct intensive concert activities, perform solo programs and are accompanied by symphony and chamber orchestras at the country's best philharmonic venues. "Shchedryk" is a repeated participant of the All-Union art festivals "Golden Autumn", "White Nights", "Kyiv Spring" and others, laureate of All-Union and republican festivals of children's art.
Roman Kofman is a conductor who combines active performing activities with teaching work at the Kyiv Conservatory, where he leads a class of opera-symphonic conducting and leads the student symphony orchestra. In his concert activities, R. Kofman pays special attention to modern music; he is the first performer of a large number of works by Ukrainian Soviet composers, under his direction many works by composers of the fraternal republics and progressive artists of the West were performed in Kyiv for the first time."
1. "Modere"

2. "Presque vif, avec une grande joie"

3. "Modere, presque vif, energique"
---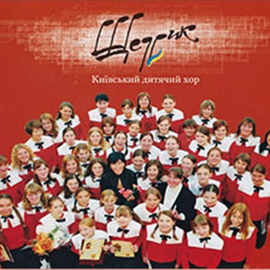 D. Hilton
1. Madrigal "I lovers"

D. de Nola
2. "Canzona Villanesca"

J. S. Bach
3. Terzetto from Magnifikat "Suscepit Israel"
4. Duet from cantata №9
5. "Warum" from music book by А. М. Bach

W. А. Mozart
6. "Gloria"

F. Pulenk
7. "Ave verum corpus"

B. Britten
"A Ceremony Of Carols":
8. "Procession"
9. "Wolcum Yole"
10. "There Is No Rose"
11. "Balulalow"
12. "As Dew In Aprille"
13. "This Little Babe"
14. "Spring Carol"
15. "Deo Gracias"
16. "Recession"

E. Podgaits
17. "Agnus Dei"
18. "Benedictus"
19. "Kyrie eleison" from "Spring messe"

R. Surzha
20. "Halleiujah"

S. Rachmaninov
21. "Nochka"
22. "Angel"

Georgian prayer ХII century
23. "Shen har venahi"

Hungarian folk song /ar. by Z. Kodai
24. "Gipsy is eating brynza in the morning"

Estonian folk song/ar. by U. Vitola
25. "On our street"

Ukrainian folk song /ar. by R. Surzha
26. "Tam na horontsi"

Ukrainian folk song /ar. by M. Leontovich
27. "Dydaryk"

V. Zubytskyi
"Spivanochki":
28. "Spivanochky"
29. "Hory moyi"
30. "Topotushky"

Japan folk song /ar. by Ishimory
31. "Aizu Bandai-San"

P. Anderson
32. "Plink-plunk"


---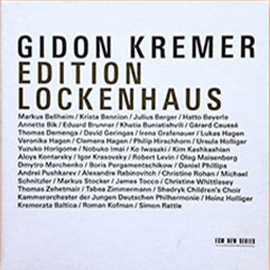 1. "Modere"

2. "Presque vif, avec une grande joie"

3. "Modere, presque vif, energique"
---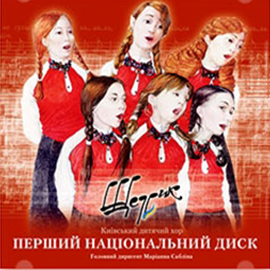 М. Leontovych
1. "Shchedryk"
2. "Dudaryk"

V. Zubytskyi
3. "Topotushky"
4. "Hory moi"
5. "Spivanochky"

O. Koshyts
6. "Oi, pane, pane"

J. Sarty
7. "Kheruvymska"

P. Kozytskyi
8. "Ta ne tumany z morya"

R. Surzha
9. "Tam na horontsi"
10. "Hallelujah"
11. "Na maidani, na rynochku"

M. Lysenko
12. "Prayer for Ukraine"


---
Video
Noel Goehmann - Sanctus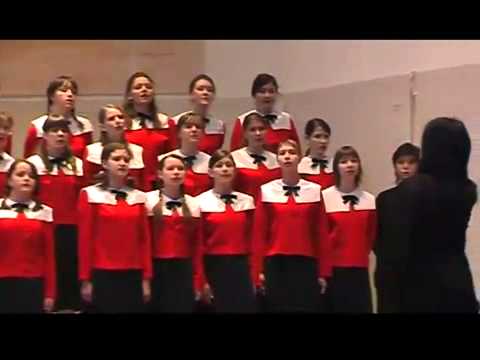 Javier Busto - Salve Regina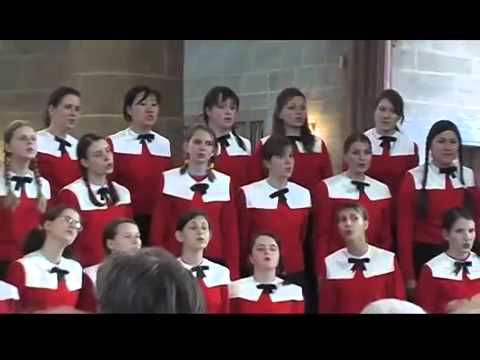 Thomas Wilkies - Madrigal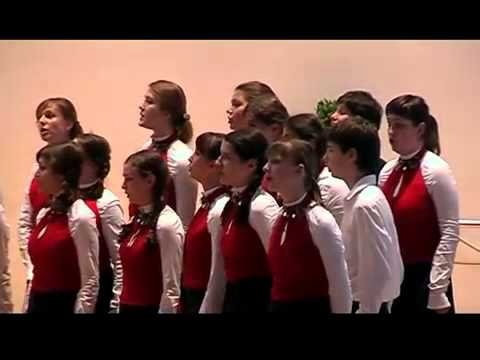 Arvo Pärt - Kuss-kuss, kallike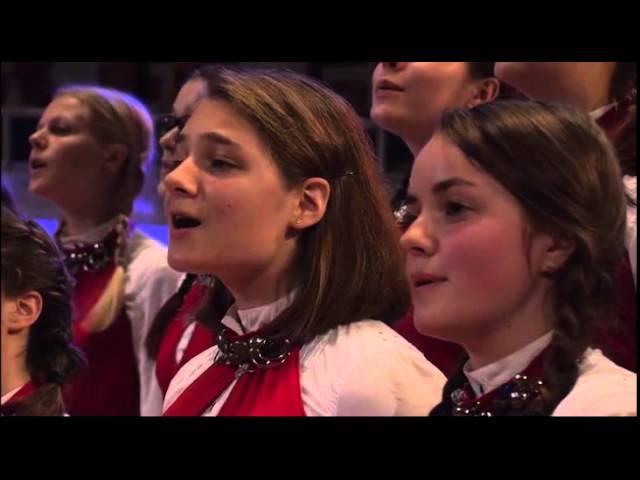 Gia Kancheli - Angels of Sorrow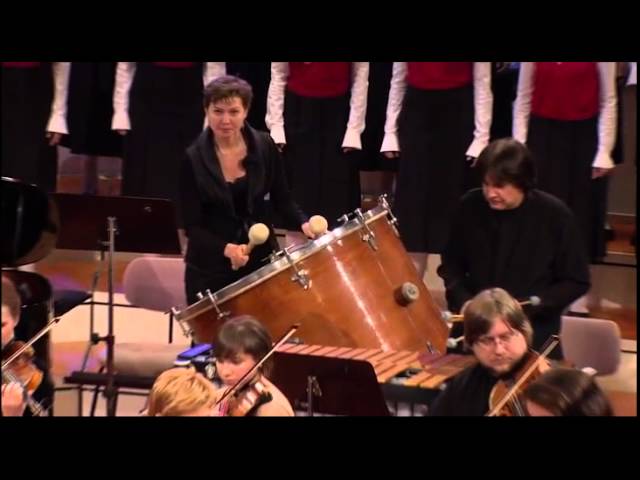 Olivier Messiaen - Three Little Liturgies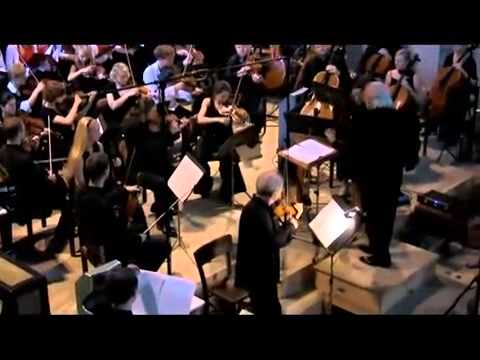 Contacts
Shchedryk choir
Address:
2 Darvina str., Kyiv, 02004
Palace of Children and Youth of Pechersk District
Contact people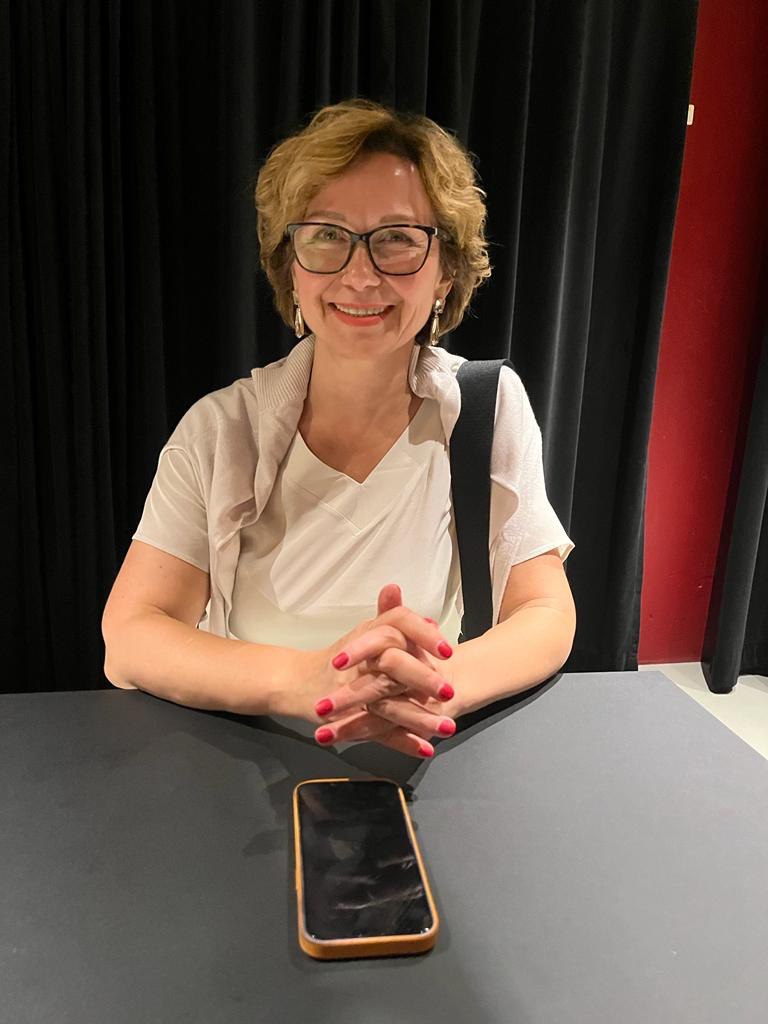 Tetiana Kalita
@&nbspart.qualitet@gmail.com